Two Year Old Learning Program in Clarksville, TN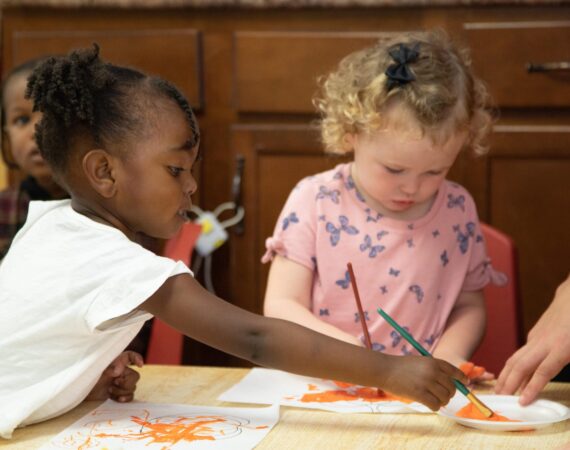 2 years old
Two year olds love our exciting preschool program! This classroom is structured to continue to guide children in their development. Children build social, verbal, cognitive and physical skills through activities that help them build independence and self-confidence. Above all, the twos classroom encourages growth and learning by providing an environment full of fun learning experiences.
Program Features
Our preschool program is divided into classes based on age, which allows children to form relationships with other children at their same developmental stage. We emphasize social and emotional development, appropriate manners, safety, and refinement of social skills and independence. Teachers in the twos classroom also work with parents in order to support and continue potty training.
We look forward to hosting you at our school.